The Club House menu //
The Chef, Didier Sanchez, offers you both traditional and modern cuisine with a new menu concocted by him to delight your taste buds. The menu offers a selection of flavors, a bowl & Co … As a novelty, enjoy lamb chops with its gratin dauphinois or a club sandwich!
For delicacies, the Chef offers you a beautiful palette of sweet flavors without forgetting our selection of Barbarac® ice cream.
Discover the new fall menu! Enjoy your lunch !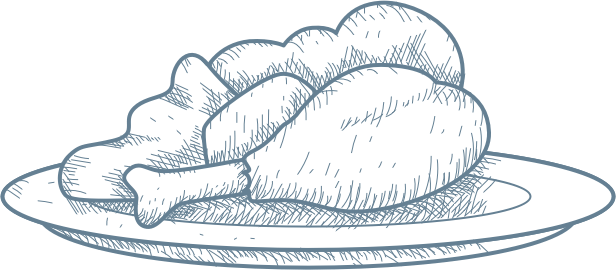 Chicken Club sandwich
Sandwich bread, salad, chicken, bacon, avocado, chive cream – fries & green salad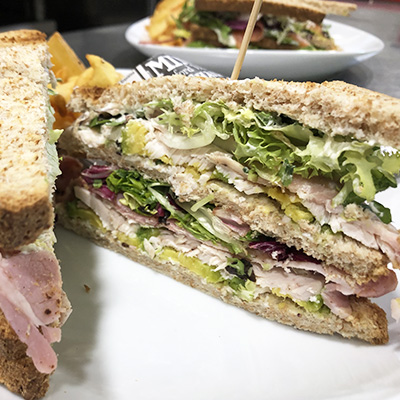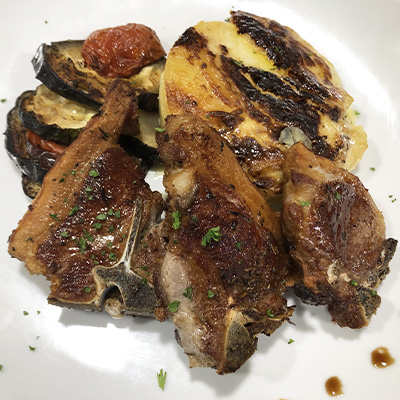 Lamb chops
Lamb chops, gratin dauphinois
& vegetables Tian
Raspberry pie
Fruit tart of the day homemade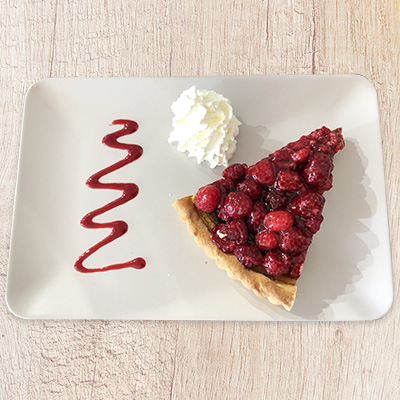 Chicken Caesar salad / 16,00€
Caesar salad with chicken, homemade sauce
Salmon Caesar salad / 17,00€
Caesar salad with smoked salmon, homemade sauce
Gourmet salad / 17,00€
Green salad, gizzards, smoked duck breast, potatoes, egg on, tomato
Club bowl / 16,00€
Thai rice, avocado, lentils, beetroot, apple, green salad, asian sauce
Chicken Club bowl / 17,00€
Thai rice, chicken, avocado, lentils, beetroot, apple, green salad, asian sauce
Salmon Club bowl / 18,00€
Thai rice, smoked salmon, avocado, lentils, beetroot, apple, green salad, homemade citrus sauce
Roasted camembert & ham/ 14,00€
Roasted garlic & rosemary camembert, country bead toasts, ham & green salad
Chicken Spring rolls/ 15,00€
Spring rolls 6 pieces, green salad, sauces and fresh mint

Penne with cream chicken & mushrooms / 16,00€
Croque Monsieur – chips & green salad / 13,00€*
*Snacking service 03:00PM to 04:00PM

Caramel cream homemade / 7,00€
Fruit tart of the day homemade / 8,00€
Chocolate cake homemade / 8,00€
Rum baba* / 9,00€
Rum baba chantilly cream & almonds
Waffle Nutella® or maple syrup or chantilly cream / 8,00€
Coffee, tea or infusion gourmand / 10,00€
Cappucino gourmand / 11,00€
Tea or infusion Nunshen® gourmand / 12,00€
*Alcohol abuse is dangerous for health. Consume with moderation.
Net prices – service included