The Club House menu //
The Chef offers traditional cuisine in tune with the times to enjoy for lunch.
For delicacies, find a selection of sweet flavors without forgetting our selection
of Barbarac® ice creams.
The Club House offers you a lunch formula with the dish of the day and a café gourmand.
Enjoy your lunch !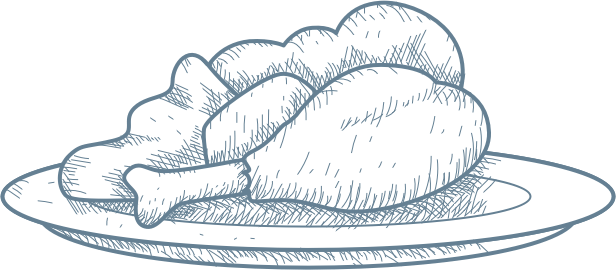 Chicken puff pastry
Carrot & zucchini chicken puff pastry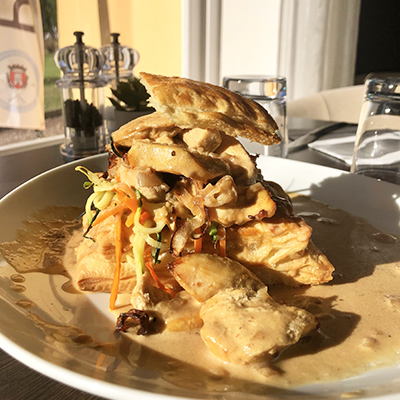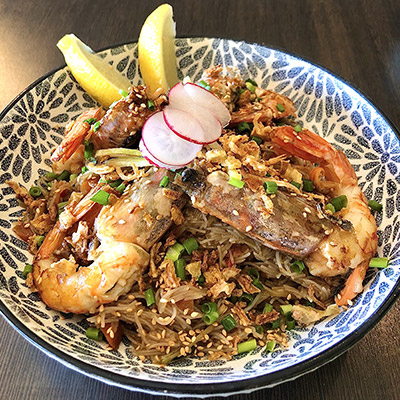 Wok of shrimp
Wok of shrimp vegetables
and rice vermicelli
Caramel cream
Traditional homemade caramel cream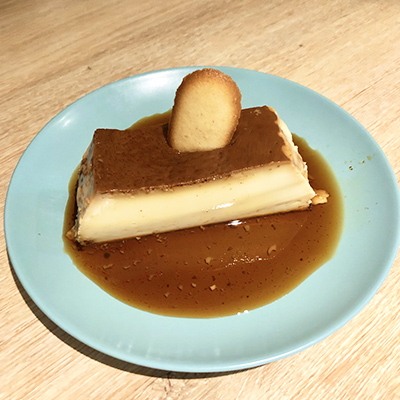 Warm goat's cheese salad / 17,00€
Salad, warm goat's cheese on country bread, apples and nuts
Poke bowl / 19,00€
Rice, beans, avocado, chickpeas, hard-boiled egg, cauliflower, apple
Crispy chicken poke bowl / 24,00€
Rice, beans, avocado, chickpeas, hard-boiled egg, cauliflower,
apple, crispy chicken
Spring rolls chicken / 18,00€
6 pieces, green salad, sauces and fresh mint
Spring rolls chicken & rice / 20,00€
6 pieces, green salad, sauces and fresh mint & rice
Marrow bones and country bread / 16,00€

Romans ravioli with pesto / 18,00€
Penne with chicken and vegetables / 19,00€

Pie of the moment / 10,00€
Chocolate brioche pain perdu and ice cream Barbarac® / 10,00€
Waffle Nutella® or maple syrup or chantilly cream / 8,50€
Coffee, tea or infusion gourmand / 10,00€
Cappucino gourmand / 12,00€
Net prices – service included.
Prices shown may be subject to change.
Non-contractual photos – subject to modification