The Club House menu //
The new Chef, Wladimir Martin, offers you both modern and sunny cuisine with a new menu concocted by him to delight your taste buds.
The menu offers a range of flavors and a gustatory journey.
For delicacies, the Chef offers a selection of sweet flavors and in particular the crunchy strawberry mascarpone mousse without forgetting our selection of Barbarac® ice creams.
Discover the new 2022 menu! Enjoy your lunch !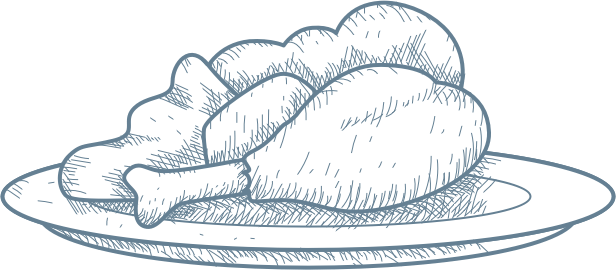 Pissaladière with
candied vegetables
Pissaladière with candied vegetables, arugula salad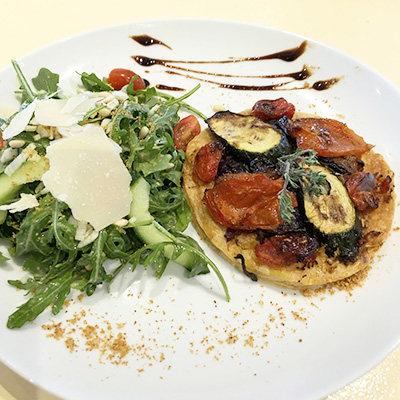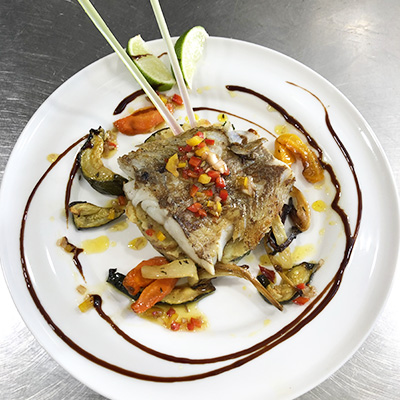 Coalfish steak
Coalfish steak, virgin and balsamic sauce, mashed potatoes with herbs and vegetables
Strawberry crunch
Strawberry crunch and mascarpone mousse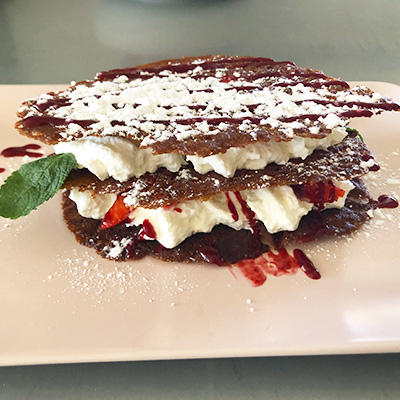 Crispy Chicken Caesar Salad / 18,00€
Pissaladière with candied vegetables, arugula salad / 16,00€
Goat cheese and honey puff pastry, mesclun and raw ham / 16,00€
Club bowl – Quinoa tabbouleh, bean, grapefruit, avocado, roasted tomatoes, cucumber, roast corn / 17,00€
In a gourmet version with crispy chicken / 21,00€
Spring rolls chicken 6 pieces, green salad, sauces
and fresh mint / 16,00€
Sea bass carpaccio & Thaï / 20,00€

Dauphiné ravioli with pesto, parmesan and roasted tomatoes / 18,00€

Chocolate cake, Baileys®* cream* / 8,00€
Strawberry soup yogurt sorbet Barbarac® / 9,00€
Pineapple carpaccio and vanilla ice cream Barbarac® / 9,00€
Trio of crèmes brûlées / 8,00€
Strawberry crunch and mascarpone mousse / 10,00€
Waffle Nutella® or maple syrup or chantilly cream / 8,00€
Coffee, tea or infusion gourmand / 10,00€
Cappucino gourmand / 11,00€
Tea or infusion Nunshen® gourmand / 12,00€
*Alcohol abuse is dangerous for health. Consume with moderation.
Net prices – service included. Prices shown may be subject to change